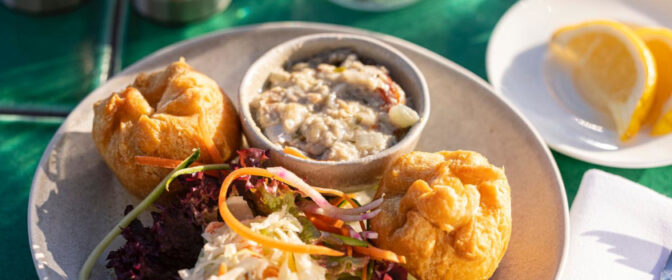 RosaCaleta goes BAU
This coming Saturday, May 7 and Sunday May 8, come and get your RosaCaleta fix at BAU (Bau am Ufer, Kiehlufer 121, 12059 Berlin), run by chef Troy Lopez.
Dinner Menu from  17h to 22:30h (last order). Please reserve at catering@rosacaleta.com.
Stop by to enjoy Troy's delicious Jamaican fusion cuisine again!
The Menu
Appetisers
Jerk chicken wings
Coconut shrimps
Sweet potato and coconut soup
Mains
Classic jerk chicken with rice'n peas, cole slaw and fried dumpling
Jamaican Beef stew with coconut mashed potatoes and green beans
Spicy roasted pork with rice'n peas and vegetables
Sweet potato and ginger gnocchi in a green asparagus veggie cookdown (vegan)
Dessert
Mango tiramisu (decadent creamy dessert)
RC signature cocktails – all rum based
RC Rum punch
Creamy Emily
Make me young and beautiful