The terrace at RosaCaleta is in action and we are excited to welcome back our friends and well-wishers to enjoy the amazing sunset evenings outside on our terrace.

Lunch is also ready for you so if you are in the area, pop by for some of our tasty, affordable lunch treats, like the chicken stew, Teriyaki-stuffed mushroom with the farmers cream sauce, or the salads on rotation, including our non-carb mango-lentil salad.

We are catering the screening of I am Bolt, courtesy of Jamaican Embassy.
The screening will be at Instituto Cervantes (Rosenstr. 18-19, 10178 Berlin) and the entrance is free! You don't want to miss out on that occasion!
The screening starts at 19 h.

We are so excited for Blockparty@RosaCaleta time and this June 21 we have some new and amazing acts lined up as well as some of our favourite BlockParty artists. Save the date and come join the family fun of the now legendary BlockParty.
The program is published in our blog.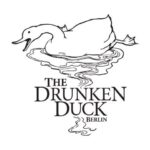 We are thrilled to announce the start of Drunken Pie Mondays at RosaCaleta as of Monday June 26, 18 to 23 h. The award winning Westminister Pies from the gourmet gastronomy scene in the UK has touched down in Berlin and we are joining the mix offering a selection of gourmet pies with our version of mash and minty peas along with a few other side dishes to fill your Monday lust for something different.
These savoury pies are awarded with Gold Stars in the Great Taste Awards which is recognised as the fine food 'Oscars'! These The Red Tractor Farm Assured pies use only the finest British, 100 % free-range chicken, beef and pork to ensure the highest quality and cuts of meat. The vegetarian pies are approved by the The Vegetarian Society and Coeliac UK.
Save the date, MONDAY, June 26, and every Monday until end of August!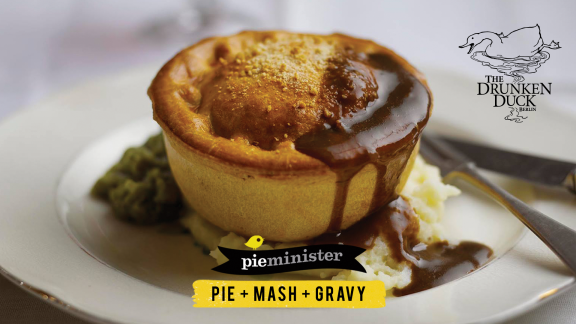 We look forward to seeing you at some point during the month!

Our opening times forJune
Tuesday to Friday open 11:00 – 01:00
Saturday open 18:00 – 01:00
Sundays open 14:00 – 01:00
(kitchen closes at 23:00 every day)
Mondays closed, except June 26 – August 28 open 18:00 to 23:00
Newsletter subscription